I am not feeling too well right now so I'm being lazy. Tomorrow is my first day of student teaching with the students being there so I figure I should relax while I can. Here are some things on my "wish list." So mom if your reading this, my birthday is one month from today. *hint hint* =)
This is called the Ebisu Felateia Tote and is $48.41 at handbagheaven.com. I've been looking for a cute bag to use as a teacher tote. I like this one because it's roomy but still stylish. The strap also is interchangeable so it can be used as a messenger bag.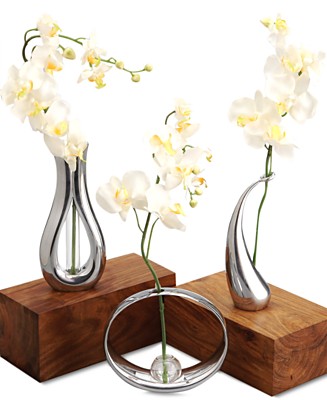 I want to redecorate my room and put this on top of dresser. Each vase is $50 at Macys. So the whole set would be quite expensive but I love the modern look. This is called the Nambe Bud Vase Collection.
If I'm going to redecorate my room I also need some new things to go on my wall. This is called
Four Seasons Wall Decor and is on sale for $19.99 at Pier 1 Imports.